There are requests from the community to bulk export the workouts from Sports Tracker. At the date there is no way to do this, the only way to get access to your workouts (eg. gpx files) is to export each workout one by one from Flash web application.
After intercepting and analyzing the traffic between client application (Flash application) and the server I found a way to bulk export the workouts. I've decompiled the Flash application for analysis and created a new application (using partially the decompiled code but modified in order to compile) which is able to exports selected workouts.
The application is an Adobe AIR application. For installing and running the application AdobeAIR must be installed.
The latest air package can be downloaded.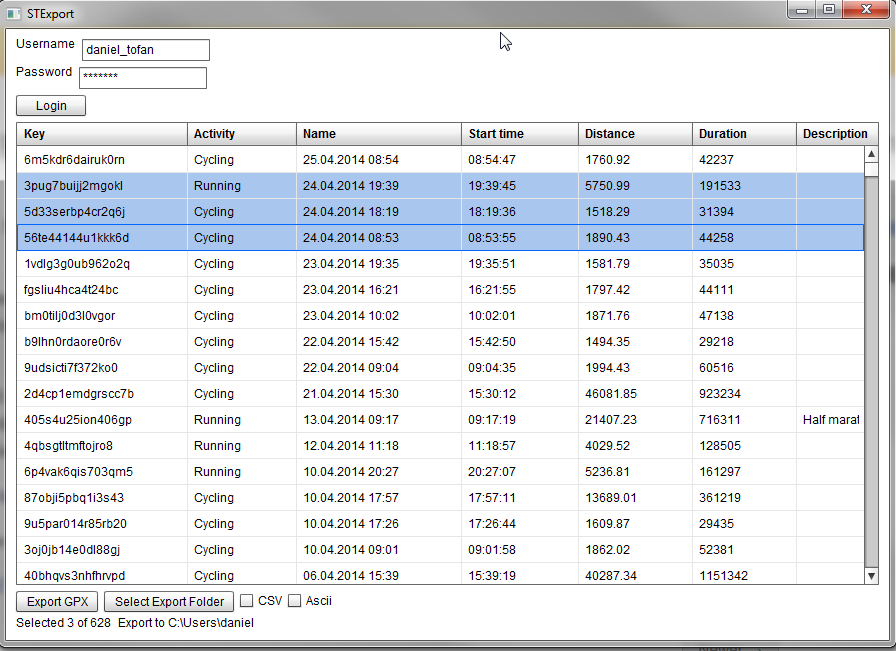 History